Casey persuaded me that we should dress up for Hallowe'en 2000. This is how she started out...
...and this is how she ended up. She spent the day like this - and visited our doctor looking like this, too...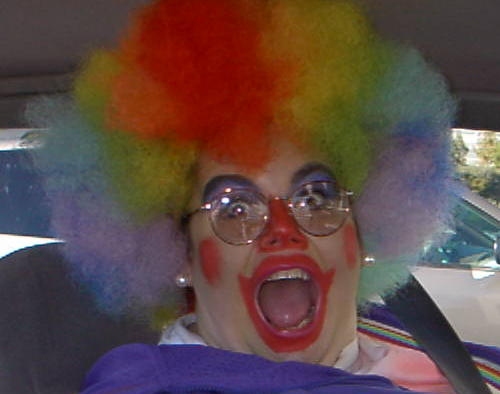 This is how she looked when she picked me up from work in the afternoon...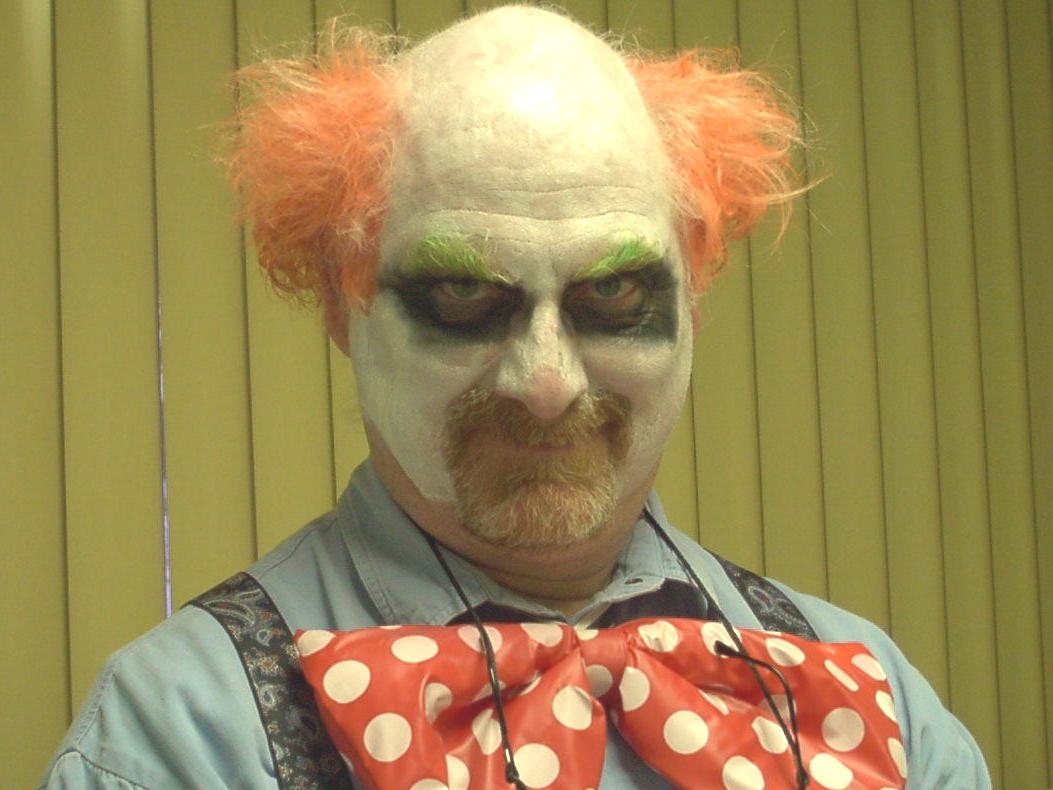 "The Clown From Hell" is how I spent the day at work - and this shot was taken in our doctor's office...