The Christmas tree as it was at Christmas (things seem to change almost every day)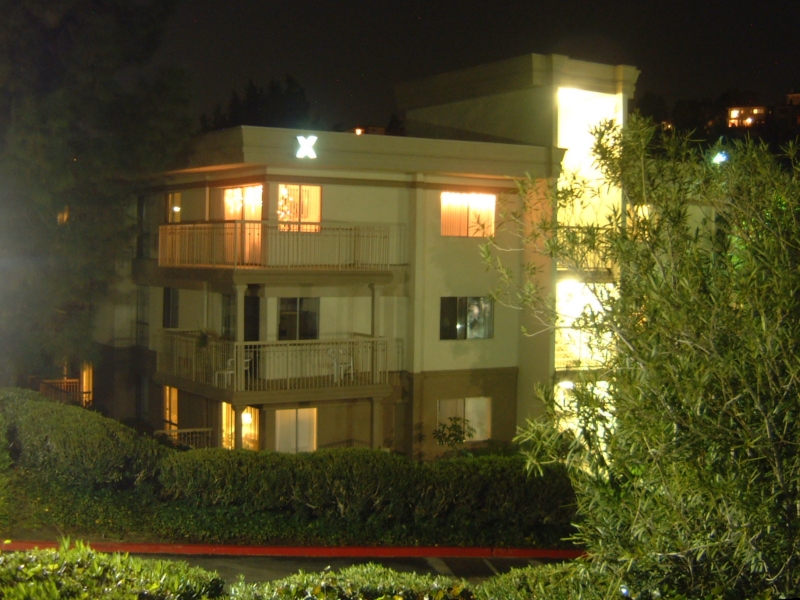 I tried to do justice to the view from outside (ours is the top apartment under the 'X') but failed <boo>.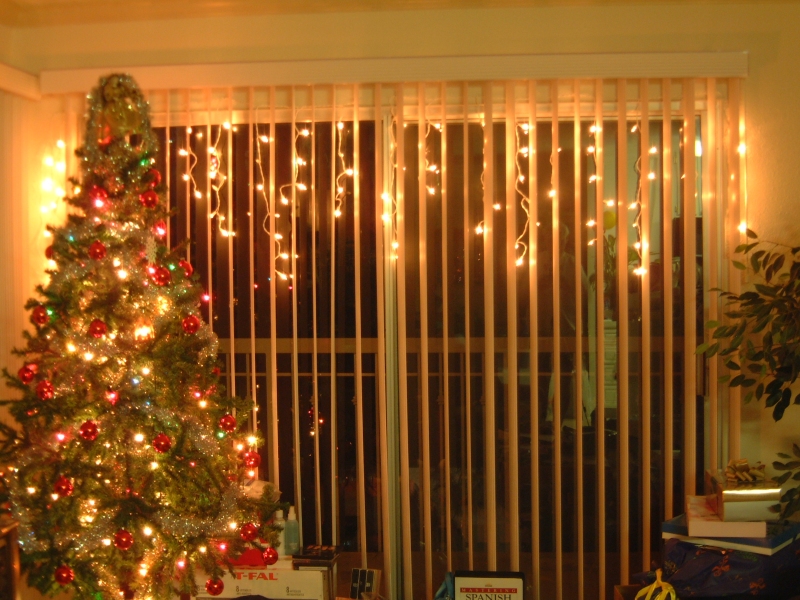 The same-ish tree but after Christmas - with icicle lights to brighten up the view from outside.
Tom was adamant that he could get wrapped up as a gift too...